TIMBER, ALUMINIIUM & PVC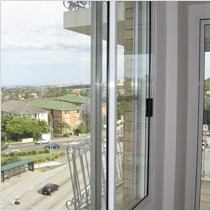 Windows are the greatest conductor of noise in a building. In Australia, as high density living continues to increase, outside noise impacts on our quality of life.
In commercial and residential areas, noise can affect your comfort, productivity, property values and health. Action Soundproofing has extensive experience treating residential and commerical environments.
We can treat:
 Vibrations from outside conduct acoustics through a closed window leading to increased internal noise
 Air infiltration between window joints and poor seals contribute to noise seeping into your home or building.
These products are examples of solutions we could employ to meet your soundproofing needs. We choose from the best manufacturers available for the 'best-fit' to suit your specific needs.